Packaging at Poddar Udyog has alway received the utmost importance as we believe our business to be all about aesthetics and quality of our material.
All our products are packed in wooden crates and the woods used in crates are chemically treated so as to ensure that no termite or other damage happens to the wood in a long run.
All crates are tied well with belts so as to give extra strength to the crates and are shrink wrapped so as to protect the material from outside dust and moisture. All crates are properly labelled before getting stuffed in the container.
Thermocol sheets are placed on all sides of crates so as to give extra precaution to sawn and shotblasted pavings.
We also have factory stuffing facilities at our yard which ensures that crated material is stuffed properly in the container so as to keep crates intact during transit.
We also provide client's branding on the crates if required.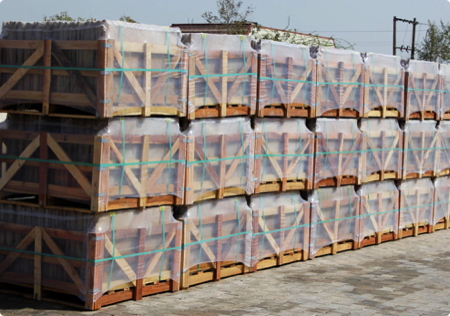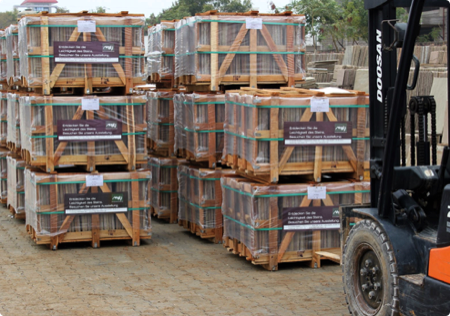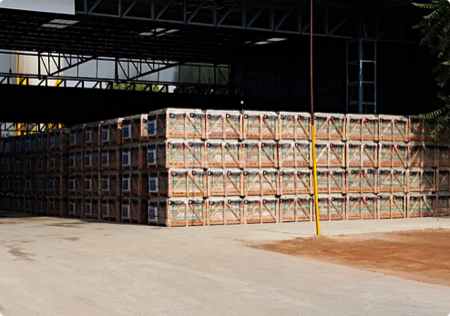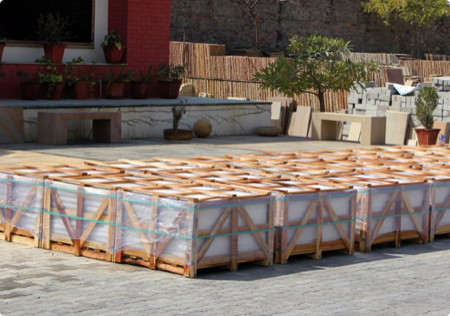 Natural Handcut Material Packaging in 3/4 Crates. These crates are more intact and are better for Natural Handcut Paving
Slabs & Tiles Packed in full height crates. These crates are packed with utmost care with PU linings & Thermacol sheets on the sides so as to give proper cushon to the material. All crates are tied with belts both horizontally and vertically so as to keep material safe and intact.
We can also do branding by putting stickers on each crates.
For big volumes, we can also do branding with names on the Shrink wrap films along with a sticker at the front of the crate.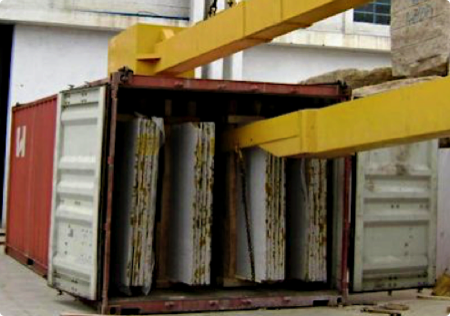 Gangsaw slabs stuffing in container.