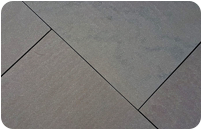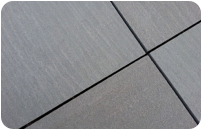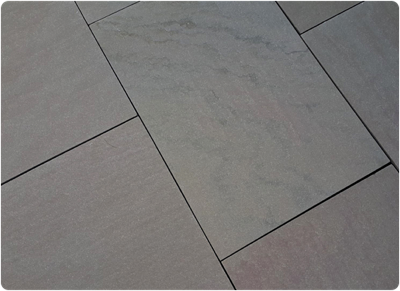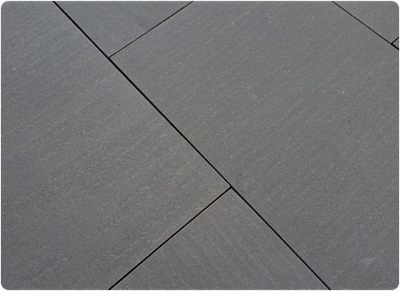 Kandla Grey
Kandla grey sandstone paving has a blend of light and mid grey tones with the occasional splash of blue.
Our Flamed Sandstone Paving is hard wearing, lightly flamed and naturally beautiful. It is ideal for any interior or exteriors giving a beautiful and stylish feel. Sourced directly from the quarries in India, each paving slab has its own unique qualities and pattern. All our material is ethically sourced and child labour is not involved anywhere in the processing line.
Our flamed sandstone paving is available in thickness range of
15 mm, 18 mm, 20 mm, 25 mm, 30 mm, 40 mm, or any other thickness you may require. Raj Green
Raj Green sandstone paving has a autumnal range of colours with greens and browns and will suit to any application whether large commercial area or small courtyard.