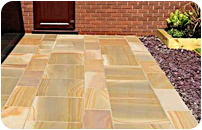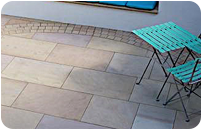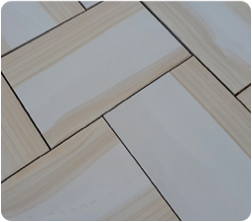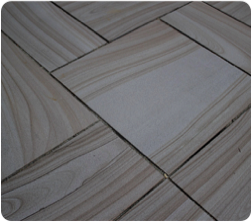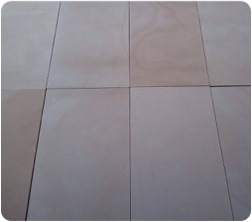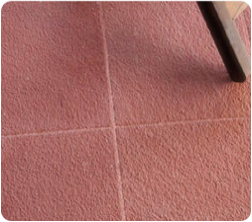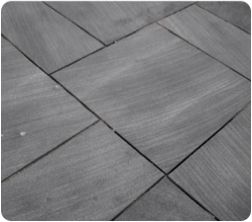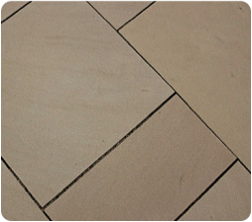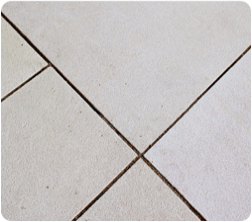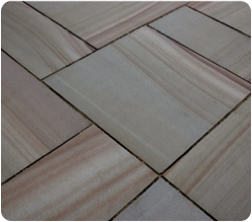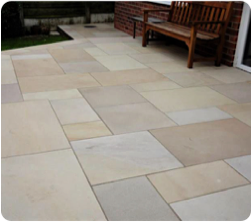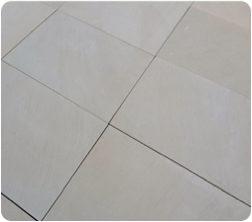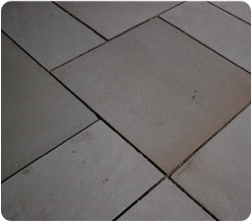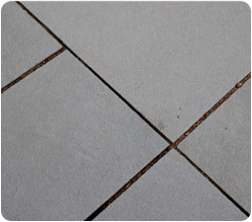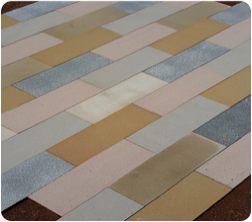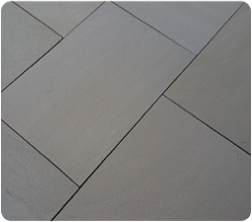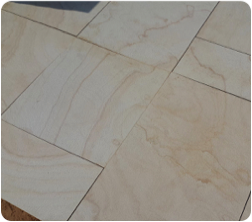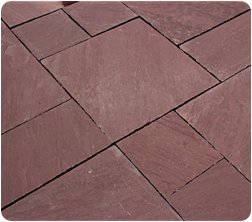 Our Shotblasted Sandstone Paving is hard wearing and naturally beautiful. It is ideal for any interior or exterior giving a contemporary look to the place. Sourced directly from the quarries in India, each paving slab has its own unique qualities and pattern. All our material is ethically sourced and child labour is not involved anywhere in the processing line.
Our shotblasted sandstone paving is available in thickness range of
15 mm, 18 mm, 20 mm, 25 mm, 30 mm, 40 mm, or any other thickness you may require.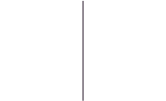 Shotbasted Sandstone Paving
Raj Green
Raj Green sandstone paving has a autumnal range of colours with greens and browns and will suit to any application whether large commercial area or small courtyard.
Kandla Grey
Kandla grey sandstone paving has a blend of light and mid grey tones with the occasional splash of blue.
Buff / Camel Dust
Camel Dust sandstone paving has a very neutral blend of subtle golden brown tones throughout this natural riven paving.
Mint
Mint sandstone paving has pale colours with occasional fossil markings and some warmer orange and brown tones throughout.
Lalitpur Yellow / Gold Leaf
Gold leaf sandstone paving has rich, mellow, golden colour throughout with not too much variation.
Sagar Black
Sagar black sandstone paving is an exceptionally hard Indian Sandstone with a blend of light and dark brown tones.
Dholpur Beige
Dholpur beige sandstone paving has light and warm shades of beige.
Agra Red
Agra Red sandstone paving has a very uniform bright red colour throughout this natural riven paving.
Mandana Red
Mandana red sandstone paving has red to brown shades with not too much of variation throughout.
Autumn Brown
Autumn Brown sandstone paving has warm, mid-brown shades. This is one of our more consistently coloured sandstones, which would compliment green garden foilage beautifully.